Is real estate profitable in Nigeria?
Imagine you are a young professional in Nigeria, with a steady income and a desire to build wealth and secure your financial future. You've heard people talk about real estate investment, but you're not sure if it's the right choice for you. You may be wondering, "Is real estate profitable in Nigeria?" The answer is a resounding yes! Real estate investment is one of the most lucrative investment opportunities in Nigeria, offering significant returns on investment and a hedge against inflation. In this blog post, we'll explore the reasons why real estate investment is profitable in Nigeria, and how you can get started on your own real estate investment journey. So, buckle up and get ready to discover the untold benefits of real estate investment in Nigeria.
Table of Contents
Before we dive in, here's a quick outline to guide you. Simply click on any of the topics below to be redirected to that section:
What is Real Estate?
Real estate refers to the land and any permanent improvements on it, such as buildings and other structures. Real estate investment involves purchasing and holding properties for the purpose of generating income or capital gains.
Is real estate profitable in Nigeria?
Yes, real estate investment is profitable in Nigeria. The Nigerian real estate market offers many investment opportunities that can generate high returns on investment. Here are 8 cogent reasons why:
High Returns on Investment: Real estate investments in Nigeria have the potential to generate high returns on investment, with average returns ranging from 20% to 30% annually.
High Demand: There is a high demand for real estate properties in Nigeria, particularly in urban areas, due to the growing population and rapid urbanization.
Economic Growth: Nigeria is experiencing economic growth, which drives demand for commercial properties and creates opportunities for investors.
Asset Appreciation: Real estate properties in Nigeria tend to appreciate in value over time, providing investors with capital gains and long-term wealth creation.
Diversification: Real estate investment provides an opportunity for investors to diversify their investment portfolios and hedge against inflation.
Wealth Preservation: Real estate investment is a tangible asset that can be passed down from generation to generation, preserving wealth for future generations.
Foreign Investment: Nigeria is attracting foreign investment in its real estate market, creating opportunities for local investors to partner with international investors.
Rising Urbanization: Nigeria is experiencing rapid urbanization, with more people moving to cities in search of better opportunities, creating a high demand for housing and commercial properties.
Beginning Your Real Estate Journey
As we come to the end of this blog post, it is clear that real estate investment is profitable in Nigeria and presents a significant opportunity for investors to build long-term wealth. Whether you're a seasoned investor or just starting, real estate investment offers a range of benefits, including asset appreciation, and diversification. However, before you jump in, it's essential to do your due diligence, research your options, and develop a solid investment plan that aligns with your goals and risk tolerance.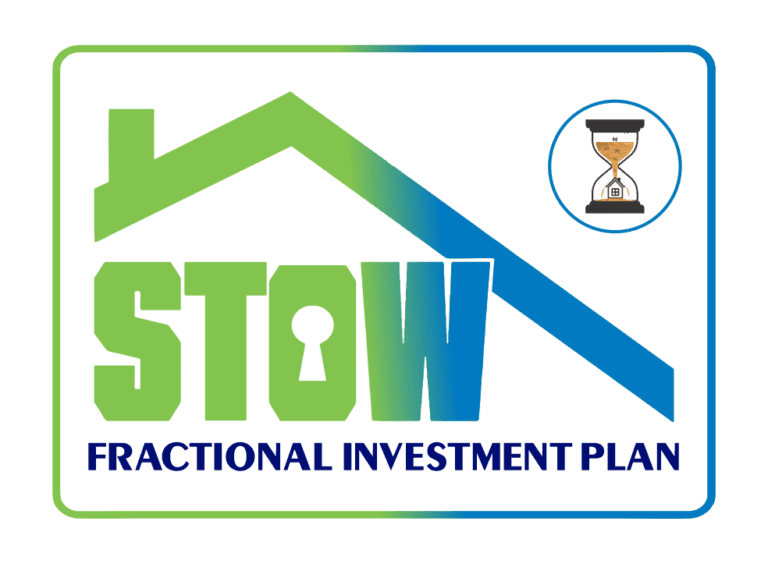 With that said, I'd like to invite you to take advantage of the STOW fractional investment plan, which simplifies and reduces the cost of investing in select real estate properties and delivers guaranteed returns and capital gains on investment within a defined time period.
The STOW Fractional Home Investment Plan provides a 10% annualized yield and a guaranteed 10% – 20% capital gain between two (2) – four (4) years on select real estate properties. With this plan, you enjoy the yields of Prime Properties while investing only a fraction of the purchase price within a defined period.
In conclusion, real estate investment is a profitable opportunity in Nigeria, and by taking action and investing wisely, you can secure your financial future and achieve your goals. Don't wait any longer – take the first step towards building wealth through real estate investment today!
Helpful blog posts